About
Cris Mora
Cris Mora is a global musician from Madrid: music teacher, choir conductor, cellist, singer and songwriter. Since living in El Salvador for a year she surrounds herself and her music with projects and initiatives to learn from and integrate many cultures.

Her main personal project is the choir Voces de Ida y Vuelta (I+V): a swarm of voices, instruments and cultural interests she created with Guayarmina Calvo in 2007.

Cris bases her musical work on the influence of her teachers over the length of her professional career. With Enrique Muñoz she discovered the beauty of Ligeti's sound, Messiaen's, Fauré's, and fell in love with choir conducting. With Luis Ángel de Benito she learned the hardness of counterpoint and harmony, coupled with humor in academic and personal life. From Uta Weyand she will always remember what it means to lay your fingers on a keyboard, passing it towards the tail of the piano. Listening to Uta talk about music and her playing was pure magic. Cris owes Salomé Díaz her interest in Sephardic music. Besides owing Salomé the inspiration to stand in front of a class and getting an unconditional audience, Cris also owes her a book! Cris has always been interested in rhythm and percussion, and with SRI Tas Mani learned konnakkol in Bangalore, India. And every year to this day Cris learns other cello languages from Nathalie Haas and the teachers in the Crisol de Cuerda fiddle camp.

Her musical baggage was also developed in the groups she has passed through, such as Troca La Mora, Rastakeltia, Endor Lindë, and the people or projects she collaborates with, such as Trisfahan, Madrilen Txalaparta or Nacho Sotomayor.

In 2018 she releases "Pormenores" on CD and published in all digital platforms. This work is the result of different cultural influences. Arabic music, Sephardic, Brazilian, electronic and other genres meet each other in this project produced by Cris Mora.

Released in 2023, "Multiplicar Me Renta" is her next work: "This is a result of a summer joke and a certain rage towards a mass phenomenon that has no filter and is unstoppable. I can't stand the thump thump that my daughters listen to: I have joined it and I have transformed it. This job is for girls like them, not without fear or barriers, but brave and skilled warriors, who take up their wooden sword and helmet and fight."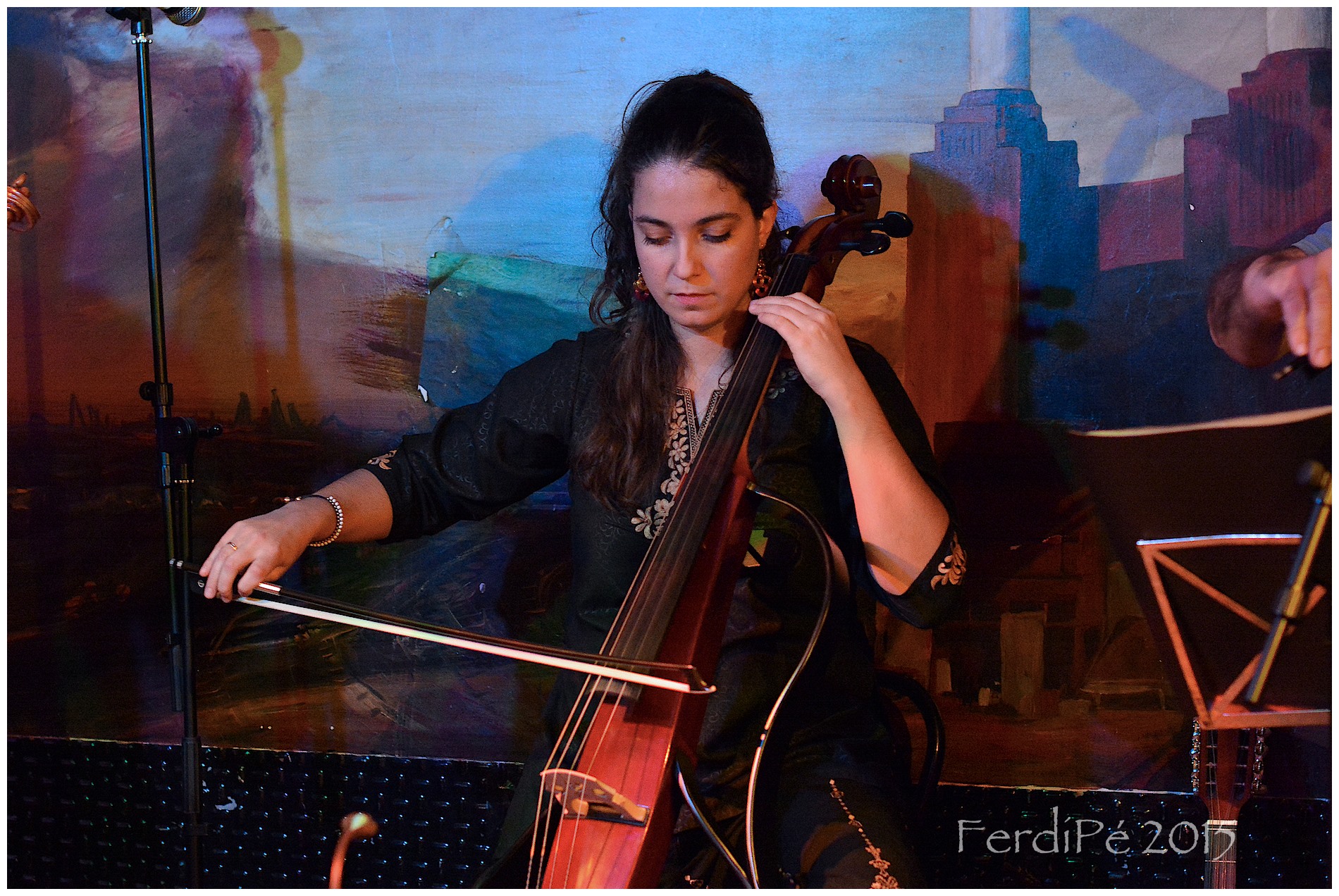 Home